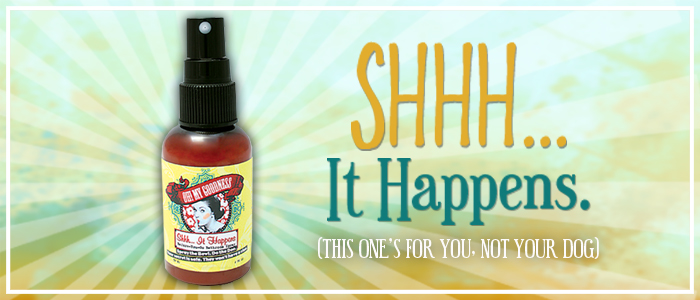 Here at SitStay we are very concerned about the oddest of things. One of them is dog doo. Is it healthy? Digestion going okay? Does everyone have lavender scented, eco-friendly poo bags? The list goes on and on.
For as obsessed as we are with our doggie doo, we absolutely could NOT look past offering this product for you and YOUR poo. Poo Pourri. It's ingenious, looking back this could have made our most innovative product of the year (although disqualification for human use, not for dogs).
Poo Pourri is a "before you go" toilet spray. The pleasantly smelling poo spritz creates a film over the top of the water to trap and lock foul smells. The bottles are also adorable and hilarious! These make the perfect stocking stuffer for all ages! Also, great to leave in guest bathrooms for visitors to use and get a laugh out of!!
Additionally, there is a spray scent for everyone! So nobody feels left out in the bathroom: for those that are more regal (drop a deuce like a King with Royal Flush), for the wild child in the family Call to the Wild will enhance your primal urges, for the festive spirits-Santa Poo or a Poo-Ville Gift Set! And many more scents HERE!
This product has been tried and tested, and overwhelmingly LOVED by all who have tested. CEO, Sara Dreamer, mother of two teenage boys, can attest that with three boys in the house Poo Pourri DOES in fact work wonders!