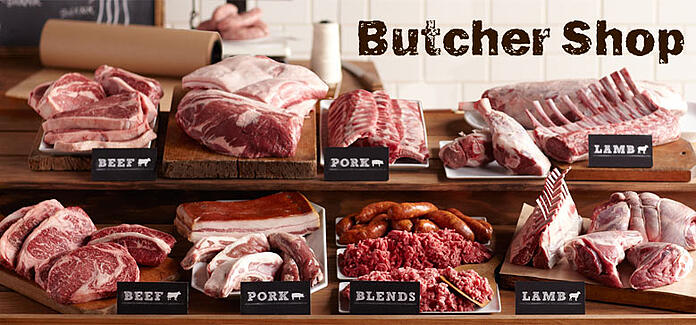 As pet products suppliers, we spend several hours a day amongst thousands of products and take great pride in our product selection. Every once in awhile that process reminds me of childhood trips to the grocery store with my grandmother.

The weekly event was enjoyable because of her simple approach. Her judgment of good products was not made through fancy product packaging; actually, it was the fancy labels that she always avoided. She used to say – "Extra fluff is for your hips, not your food". Nothing was more memorable than our stop at the butcher shop. Good thing Grandma was a foxy lady because she kept those men behind the meat counter on their toes! As a farmer's wife, she took great pride in preparing hearty and healthy meals for our family, therefore she picked very few processed foods. At the meat counter she handpicked each piece of meat (yes, while waving her pointer finger) and they packaged it for us. After gathering our brown-paper-wrapped-proteins, Grandma would ask for a treat for her "good girl" (that was me) and we would BOTH walk away with a juicy pickle.
Brown Beggers™ is a line of products that evolved from those memories at the meat counter. Dog chews surely don't remind me of Grandma, but standing for quality in its simplest form does. The high-quality products within the line are all handpicked from our treat counter, packaged for your good dog and sent to your front door. The Chew Sampler is my favorite, it's a smorgasbord of our most popular dog chews that make a great addition to your four-legged family's hearty and healthy daily meals. Variety is not only the spice of life, it is also a great way to prevent a picky eater, which is why the sampler collections change regularly. Enjoy them!
We invite you to join the SitStay mission of good people and good dogs helping each other enjoy the good life. And, we also invite you to surface a childhood memory that brings a smile – our busy lives keep us from doing that often enough.
Cheers to brown paper and memories with grandmothers!
Dogs all over love the products! See what they have to say: