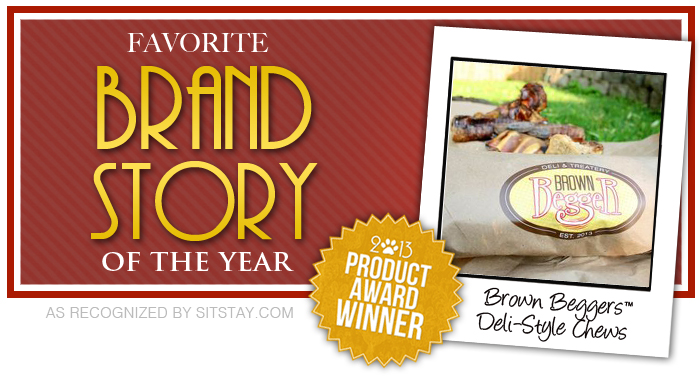 In our fast-paced, feed dog feed world we live in, we cherish the things that remind us to pause and reminisce. People, songs, sites, products … there are many feel-good memory triggers.
This year's winner of the 2013 Favorite Brand Concept: Brown Beggers™

Brown Beggers™ is a brand built on memories - the days when markets weren't super and owners of businesses actually ran them. SitStay.com has one of the industries largest natural dog chew deli's and handpicks bully sticks, tendons, beef hearts, tripe and all sorts of natural chews across the globe daily. The array of products in their raw form strung a cord for CEO, Sara Dreamer, who carries fond memories of adventures to the deli with her grandmother. The memories of browsing the deli counter, handpicking the products and watching them being wrapped by the butcher is the inspiration behind this brand.
We encourage you to: Sit. Stay. Pause & Remember.
View the entire list of 2013 Winners!