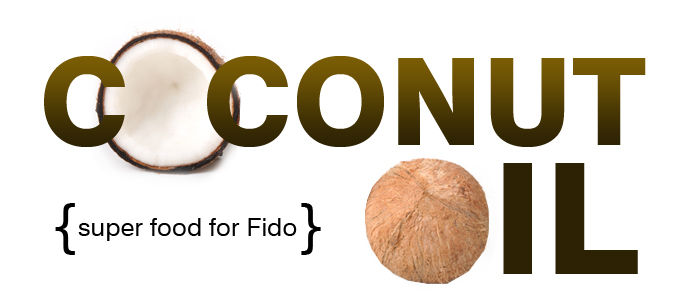 We love treats! But what we REALLY love, are treats that have nutritional benefits for our four-legged family members. We recently met a fantastic company, Distinctive Dog, from Washington who grabbed the bull by the horns (or, dog by the paws) and developed a line of gourmet dog treats built on the benefits of coconut oil. Their passion for their dogs' health was the driving force behind their business - what is not to love about that!
Cocount oil is not new to our culinary vocabulary but it is a RARE ingredient in a dog's food pantry. And, after learning more about this ingredient, we have one thing to say - what a shame!
Coconut oil contains more than 90% saturated fat and is one of the few foods that can be classified as a "superfood". This has to do with the fat type; most of cocounut oil fat is MCTs (medium chain triglycerides). MCT is good fat - fat that provides an array of benefits which include digestion improvement, immune system support, metabolic function that assists with weight loss, skin and coat health and thyroid health.
A few highlights of coconut oil benefits for your tail-waggin' pooch:
HEALTHY SKIN & COAT:
Clears up eczema

Aids flea allergies, contact dermatitis and itchy skin

Minimizes doggy odor

Reduces allergic reactions


Creates sleek and glossy coats

Prevents and treats yeast and fungal infections


Promotes wound healing
IMPROVES DIGESTION:
Improves digestion

Increases nutrient absorption

Helps with colitis and inflammatory bowl syndrome

Reduces or eliminates bad breath
"SUPERFOOD" BENEFITS:
Assists with weight loss

Powerful antibacterial, antiviral and anti-fungal agents

Balances insulin and promotes normal thyroid function

Helps prevent or control diabetes

Aids arthritis and ligament problems
Wow. There really isn't much more we can say about that, besides ... what are you waiting for!? Get these superfood-packed Distinctive Dog treats into your shopping cart! The price is great, the quality even better and every single flavor was DEVOURED by Sitstay dogs.