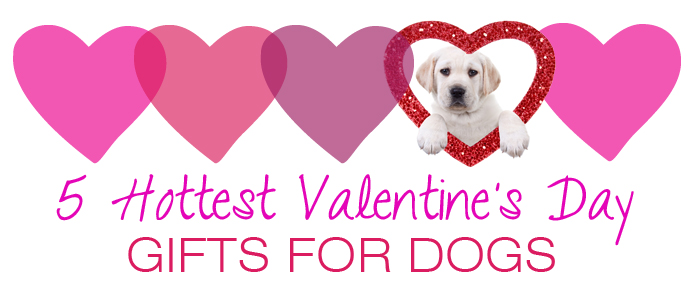 Sniff, sniff. Even Fido knows that love is in the air. The air is crisper, winter is finally turning, and spring is quickly approaching! Now the only worry is what to get your favorite Valentine this year! You just found help.
SitStay.com is not only the good-dog approved treat headquarters, we are also the Valentine's Day for dogs headquarters for the month of February!
Our team and customers have gathered great ideas for your Valentine's Day gifts for dogs and are even prepared to send Love Grams to your favorite far-away pooches and friends. Learn how!
5 Hottest Dog Valentine's Day Gifts This Year:
Picture this … your pup is snuggling on your lap while snuggling with a plush. Ahhh, that is what we can "reality romance." Kong's soft plush toys are durable, inexpensive and engaging for any size dog.
Flopsy

Rabbit
and
Leo the Lion
are our favorites!
These treats truly are wild … with Wild Alaskan pink and keta salmon. Dogs love the taste and passionate parents love the health benefits. Supplement your dog's diet with omega-3 rich morsels and a journey into the wildside!
They say a way to a man's heart is through his stomach. In Nebraska we say it's through steak! This slab of meat will be a fun, squeaky adventure for your power pooch. Pair it with
Addiction Meaty Bites
and you'll have loads of testosterone on your hands.
A trend that didn't make the list because it is important every day out of the year. Spoil that darn dog as much as he spoils you!